Orthodontics for children and adolescents
Orthodontics for children: when to consult?
An initial orthodontic consultation is recommended around the age of 7-8 years to evaluate if there is enough space for the eruption of the permanent teeth.
We also evaluate how well the teeth close together. At this age, it is mostly Short-term, minimally invasive treatments that are recommended. An evaluation at a young age allows a simpler and faster treatment with pins when the time comes.
Sometimes no treatment is needed at this age. If this is the case, we will see your child every year to monitor the eruption of teeth and the growth of his or her jaws. This will allow us to intervene at the most appropriate time for your child.
Consultation for adult orthodontic treatment
The first meeting, which lasts about 30 minutes, is designed to find out your needs, your priorities and your fears regarding orthodontic treatment.
After a brief examination, we will give you an idea of the different methods, the estimated costs and the duration of the treatment. At the end of the consultation, you will have all the information you need to make your decision.
A second, more in-depth consultation, lasting one hour, is scheduled when you begin your treatment with us. We will take advantage of this meeting to consolidate your orthodontic file with photographs, low-intensity digital X-rays and impressions of your teeth.
Once the diagnosis is established, we will confirm the cost of the treatment and its duration.
Invisalign®, invisible orthodontics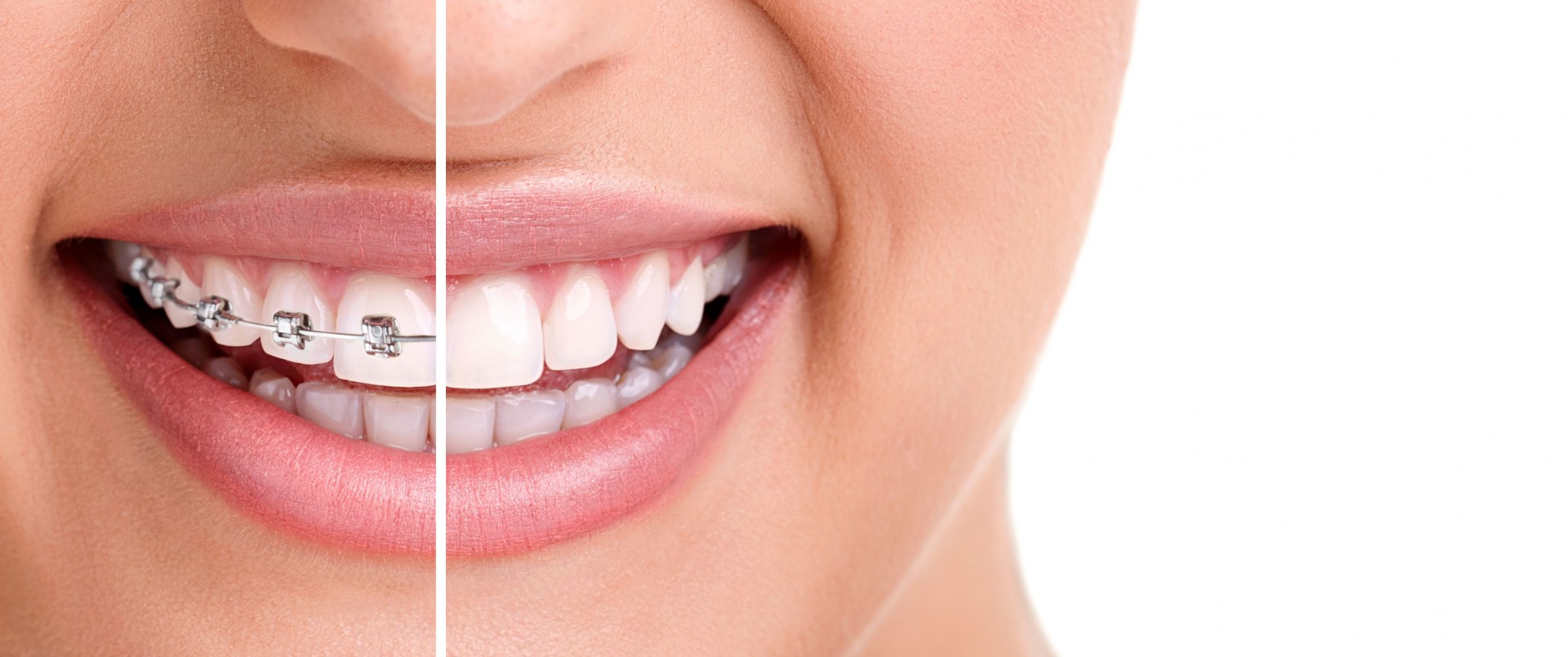 Discreet and almost invisible
Invisalign is a technique for aligning teeth using removable aligners. This method is used for cases of slight to moderate overlap. Composite retention buttons are applied at the time of placement to allow the aligners to move the teeth. Discreet and almost invisible, each mouthpiece is worn for two weeks at all times, except at meal times and when brushing your teeth.
The teeth are gradually moved to the desired position. The number of aligners, and therefore the duration of the treatment, depends on the complexity of the dental malposition. Often, a second set of aligners is required to fine-tune the final result. An Invisalign treatment lasts the same length of time as a conventional treatment with braces, i.e. between 12 and 24 months.
Dental braces
Conventional fixed braces, commonly called "braces", are still considered the most effective and versatile corrective appliances in orthodontics. You can choose from stainless steel or translucent ceramic braces.
The cases we use are discreet and of high quality. This allows for a shorter treatment time with little discomfort compared to traditional braces.
Cost of orthodontic treatment
There are several factors to consider when determining the price of an orthodontic treatment. It is advisable to have a summary consultation to discuss your reasons for seeking treatment.
Once a treatment plan has been established, we will be able to provide you with an estimate of the cost and duration of treatment. An interest-free monthly payment plan is available to facilitate access to orthodontic care.
In addition, the costs associated with orthodontic treatment are tax deductible and covered by some private insurance.